10/20/2020 12:00 AM Central
Michelle Haman
The hubby and I had a date day and we wanted to do something different. Something that we wouldn't normally do because of the kids.
I remember hearing that Top Golf had opened a facility close to where we live. I briefly read about Top Golf online. OK, not really I just checked the price.
We had so much fun. The price wasn't near as bad as I thought it would be. (I didn't read what the price entailed. I just assumed I knew what it meant.)
We only played for one hour because neither of us thought we would last much longer. But I totally could have.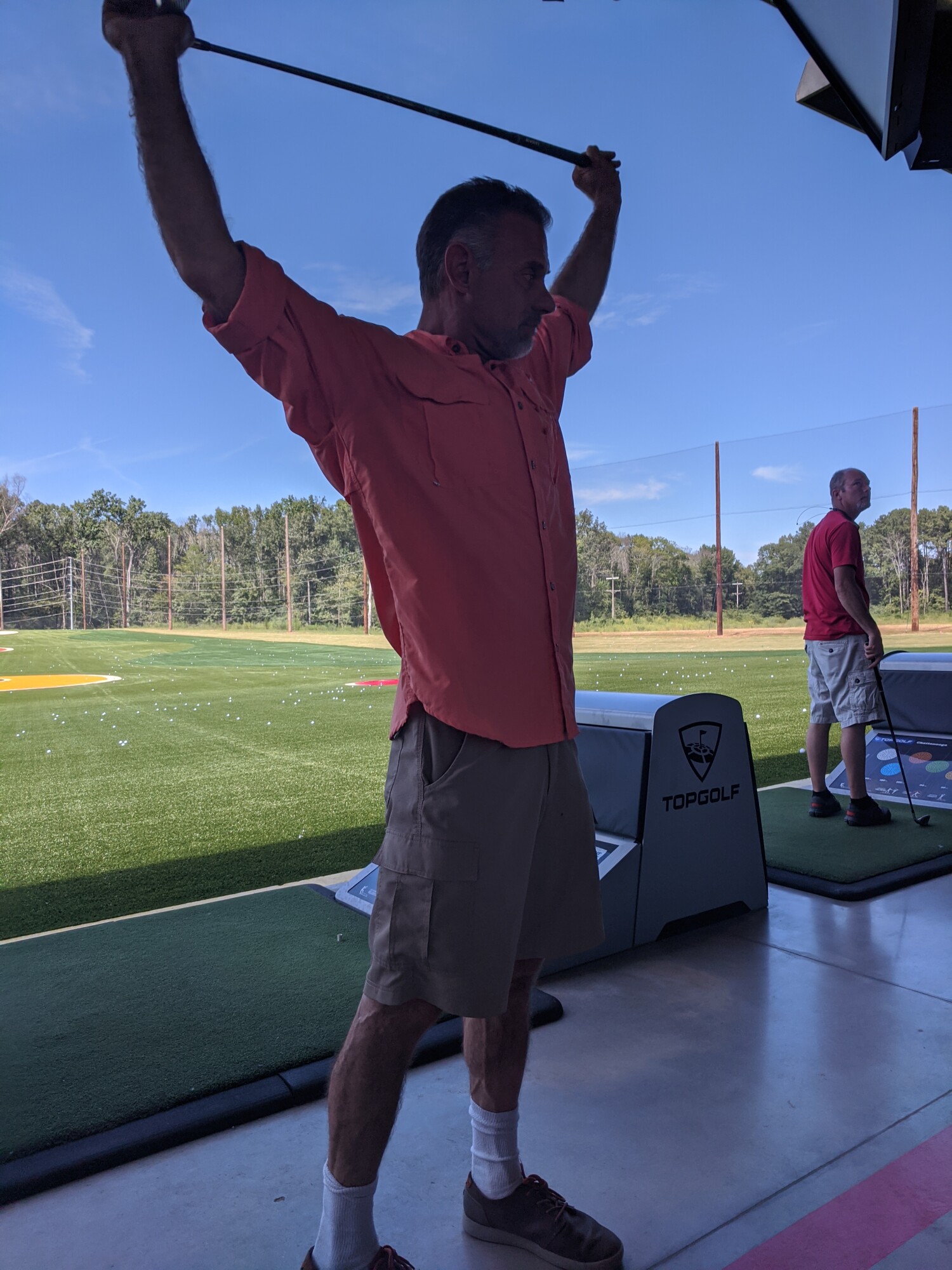 Alright here are the deets.
Price:
For $35 up to 6 people can play Top Golf in one bay for an hour. Now depending on who your 6 people are, one hour may not be enough. 6 people divided by $35 is cheap. The catch is the first time you go everyone has to create a membership for $5. So that first visit can be pricey.
Games:
There are several different games programmed into the computer. You can play Top Golf where you hit the ball, and the trackers tell you how hard you hit the ball, distance, and curve. Ya know all the stuff you probably need to know if you are a serious golfer.
But the game you really want to play is Jewel Jam. It is like Candy Crush or Bejeweled mixed with golf. There really isn't as much talent behind that game like the others. Just hit the ball and you score BIG points.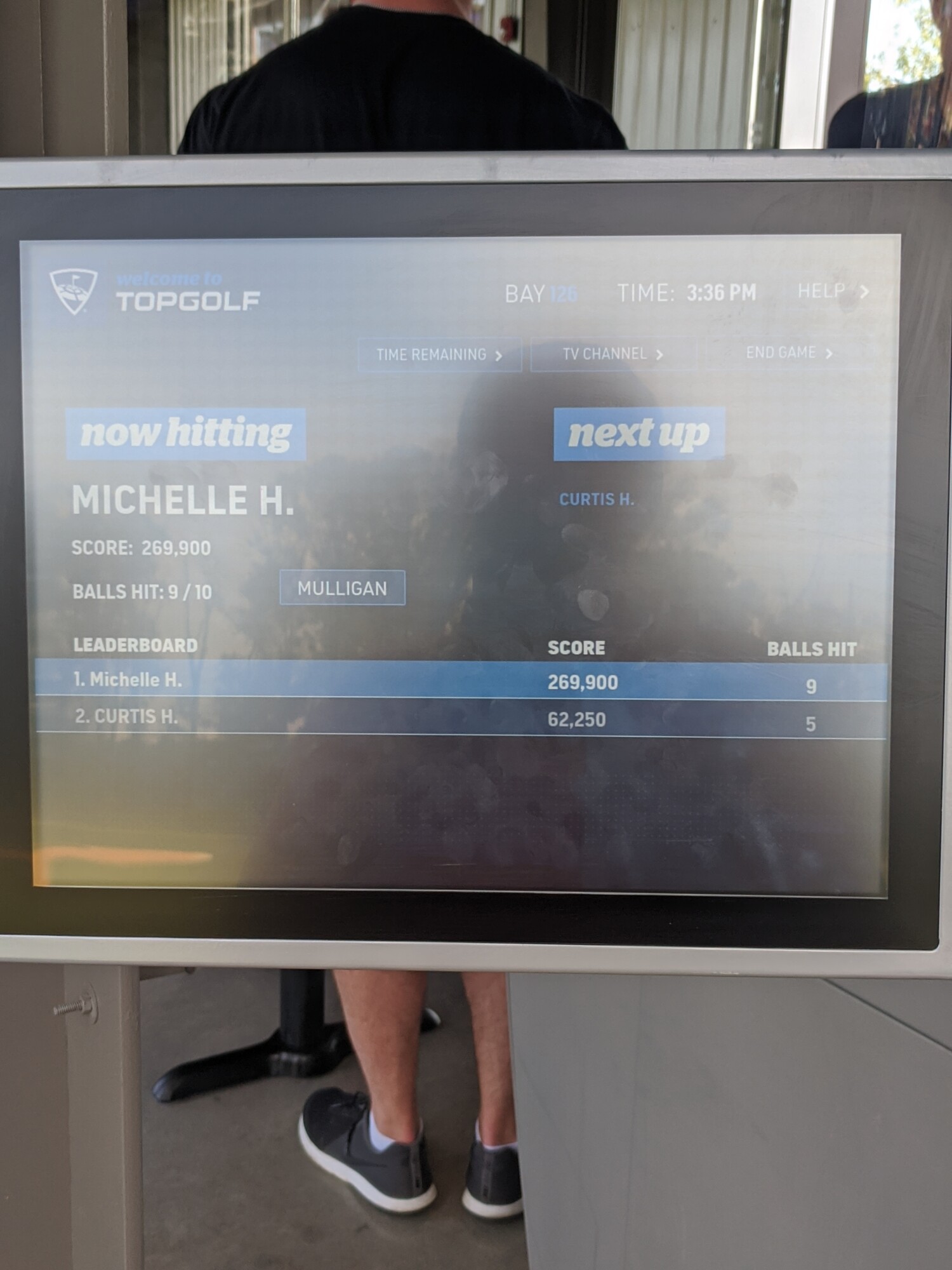 Food:
We didn't eat there. However I did glance at the menu. It looked reasonably priced. They had hamburgers to Nachos. They even have a bar, if that's your thing.
Putt Putt:
If you weren't impressed enough, they also have a putt-putt course. The fee is an additional $5/person. But you can play as many times as you like. Just make sure you use up all your bay time first then go play putt-putt.
On our way out we stopped and chatted with some of the employees and found out they had specials.
Yes, I am all about a discount.
Monday's Top Golf offers free putt-putt. Not free just to people who played Top Golf, but just free. You can literally walk in and just play putt-putt for free. This is great for families with little children who may find the Top Golf option a little more complicated. Or for families who are on a tight budget but still want to have fun.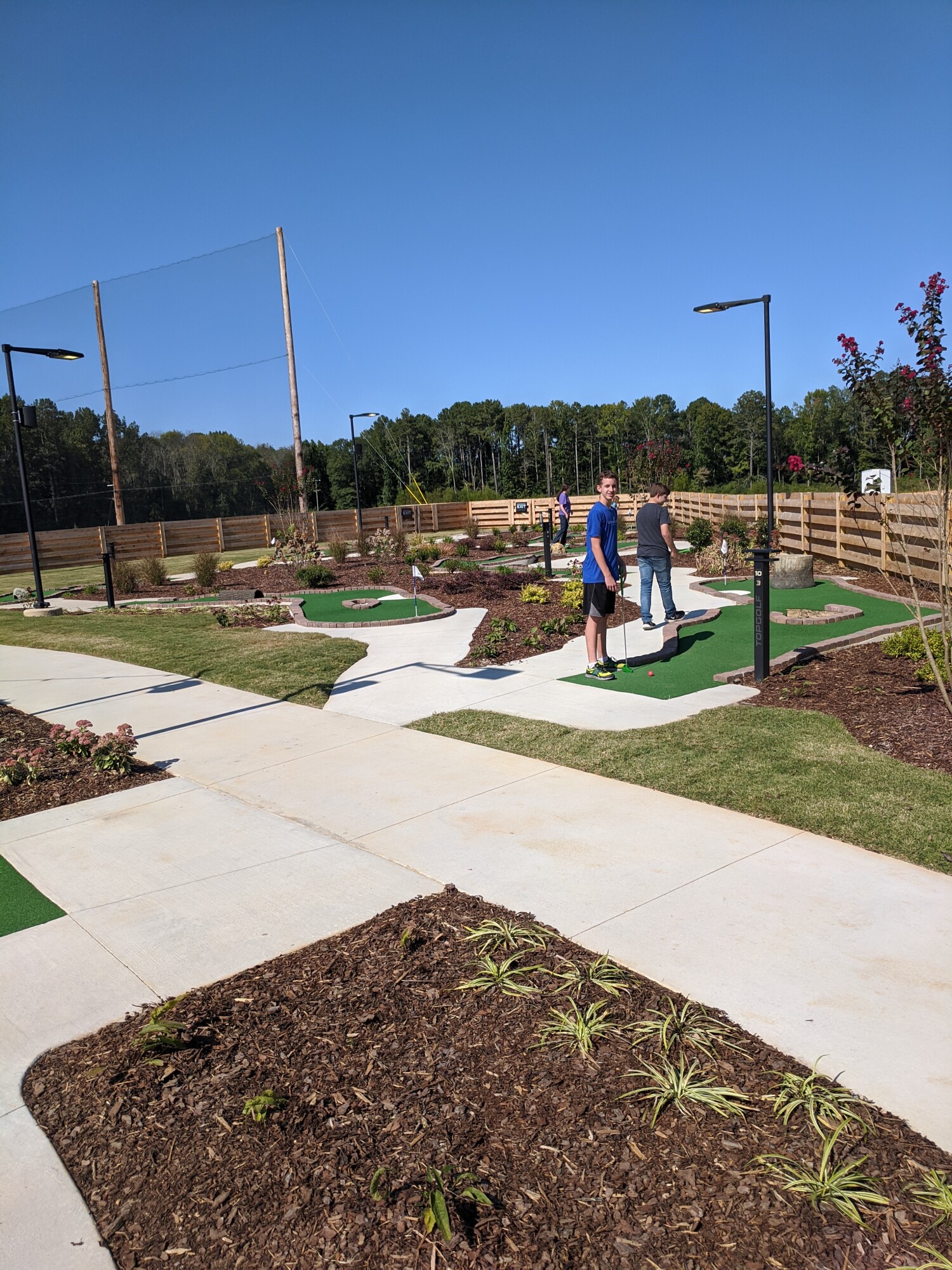 Tuesday's Top Golf offers half-off the price all day long. So bays are not $35 an hour but more like $17.50. Not bad at all, especially if you have multiple people to split the cost with.
Have you been to a Top Golf before? What did you think?