Apr 1, 2020 08:56 AM Central
Michelle Haman
I love it when my kids ask me to make something in particular for dinner.

The stress of making dinner decisions every night is beyond frustrating.

My oldest daughter requested this Chicken and sweet potatoes dish that I make. Well with the great quarantine of 2020 I didn't have any chicken. So I decided to mix things up a bit and use a steak.

They love this recipe just as much.

So here it is.

Carne Picada ( I get this at Aldi's)
4-6 Sweet Potatoes (all depends on how much you need to make)
1 can of Black beans
1 package of Cabot White Cheddar Cheese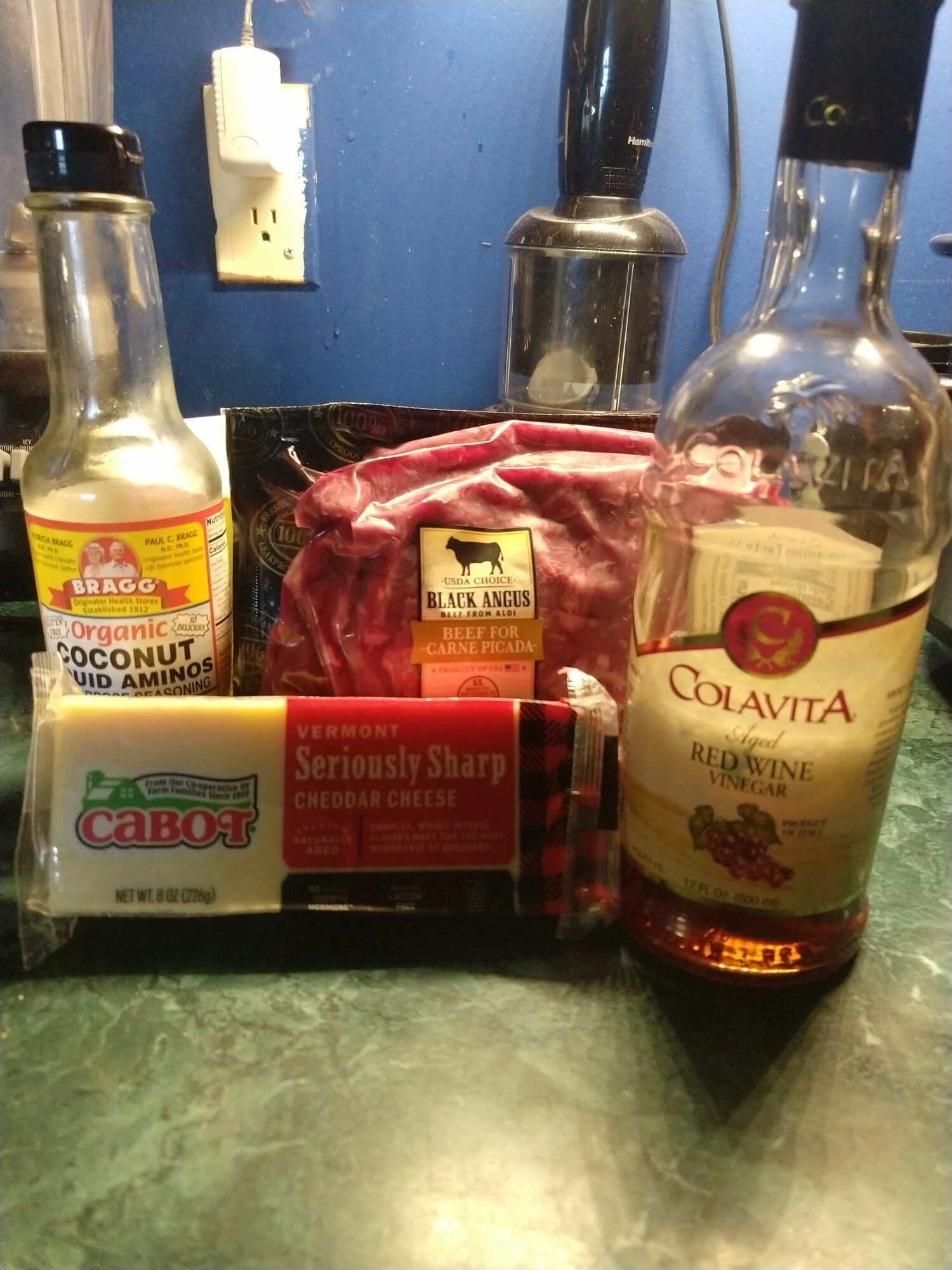 The most time-consuming step in preparing this meal. The sweet potatoes. After you have washed your sweet potatoes cut them in half long way. Place the sweet potatoes on an oven-safe dish and bake. Mine typically take about an hour to bake at 350 degrees. Don't turn the oven off.

Go ahead and open your can of black beans. Rinse them off and set them to the side.

If you are gun-hoo you could use this time to shred your cheese also. But I like to wait until it is closer to time to stick the skillet in the oven.

Once your potatoes are cooked and cooled down. Scoop out the sweet potatoes from the skin.

For the meat: Melt a couple of tablespoons of real butter. Then add your meat to the skillet and cook. While your meat is cooking go ahead and add some Coconut Aminos and Red Wine Vinegar. I usually just swirl the bottle over the skillet once or twice. (I am sorry, I know most people like exact measurements.)

Once your meat is cooked to your liking mix in the sweet potatoes and black beans.

Now comes the best part. THE CHEESE!

Shred your cheese all over the top of your creation. Now place your skillet in the oven just long enough for the cheese to melt, about 5 minutes. Just enough time to get the table set.

I hope you enjoy this meal as much as our family did. Leave a comment and let me know what you think.