02/07/2018 12:00 AM Central
Michelle Haman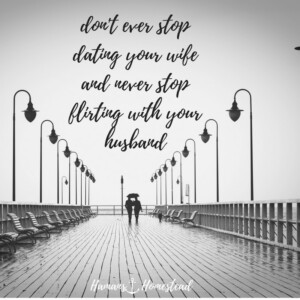 A relationship is only as strong as the effort put into it.
Just because you have young kids doesn't mean you get a pass, on date night.
Here are a few free simple date ideas you can do at home,
1) Stay up late together and watch a movie. Don't forget to snuggle.
2) Wake up early and have a coffee date on the porch.
3)Put the kids to bed, and turn on some music than dance the night away. (Add non-toxic candles for extra touch)
4)Grab some blankets, go lay in the yard and look up at the stars. (If you an air mattress or blow-up swimming pool that could add some cushion)
5) Spa Night. Use your own imagination.
The time you spend together doesn't have to be elaborate, but trust me if you aren't investing in each other someone else will. Make the time.
Do you have any at-home date ideas?