01/30/2019 07:00 AM Central
Michelle Haman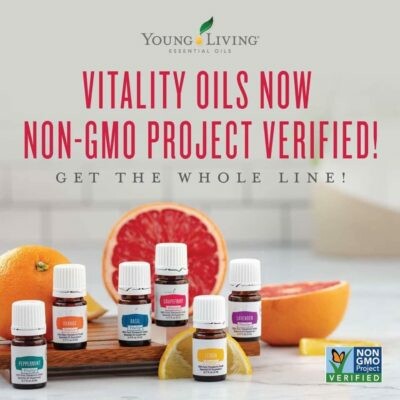 Holler to my peeps. This is great news. Why do you ask? Now the world can see what we already knew about the Vitality Line. The standards behind

obtaining

this stamp are not

a

chieved lightly.
Young Living doesn't compromise on quality, check out the
Seed to Seal Standard
if you aren't familiar with it. By far the best standards and quality on the market today.
However, even with the companies commitment and quality reassurances, the Vitality Line didn't qualify for the stamp for Organic approval. Not the case anymore.
Young Living is proud and excited to announce that the Vitality Line will now showcase the NON-GMO Verified Stamp.
Do you know what that means? NON-GMO

Ver

ified is North America's most trusted seal when it comes to needing GMO advice.
Buying high-quality food and products with the least amount of alteration are getting harder and harder. I am happy that the NON-GMO Verified Project exists.
I highly encourage you to research a little or a lot as to whether eating foods that have been genetically modified are good for you. Being the primary purchaser for anything that comes in this house, and as cheap as I am, having started buying products that have this stamp on it.
If you can commit to eating better foods for a period of time, I promise you will start to feel better.
If you are constantly sick, tired, drained, have health issues, try buying better foods and look at the products you are using in your house.
The toxins that we come in contact with on a daily basis, build up in our systems and we need to get them out. Removing as many toxins as you can is the only way to start feeling better and taking back control of your life.