Oct 7, 2020 08:51 AM Central
Michelle Haman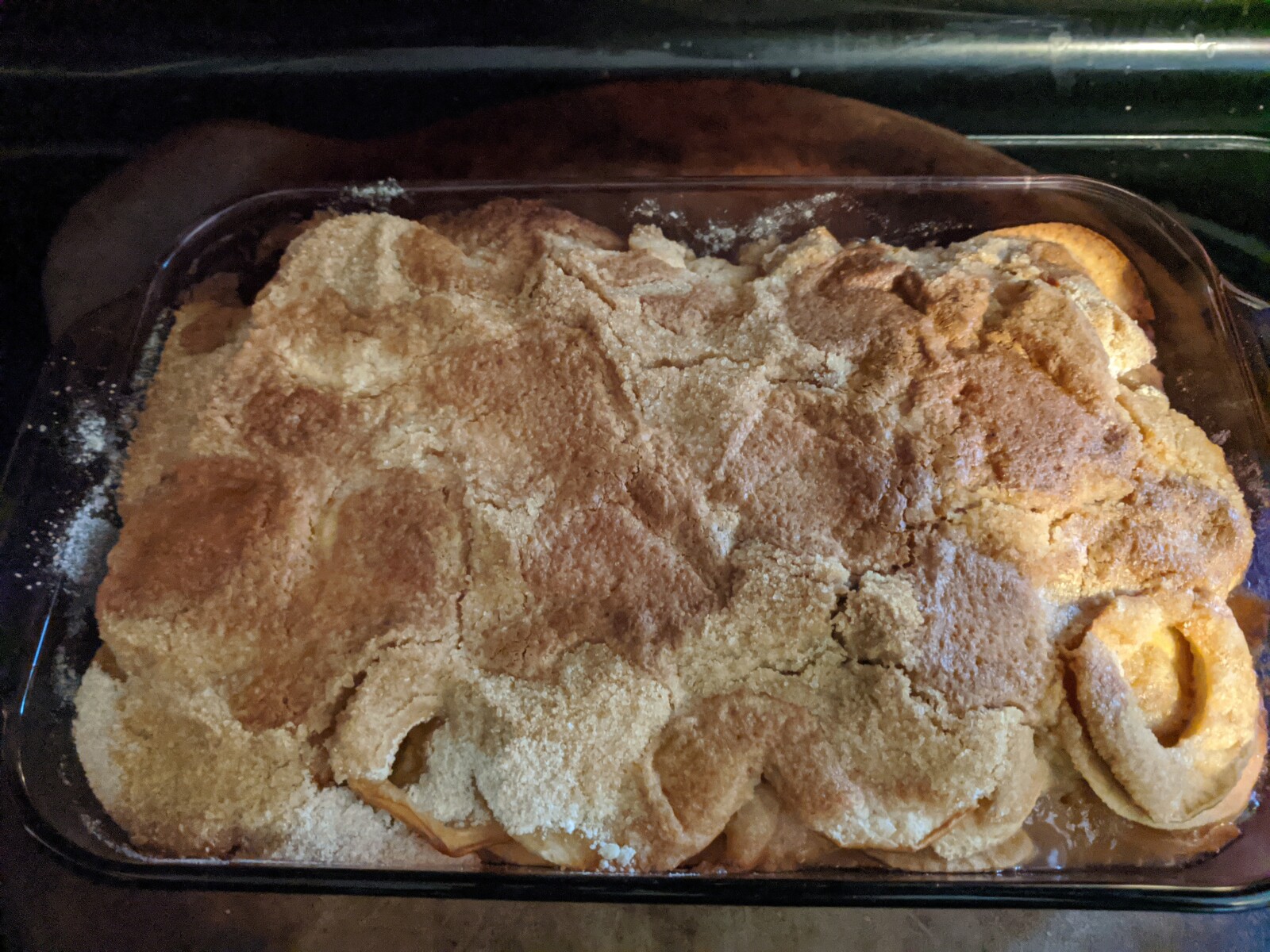 Happy Fall Y'all.
While everyone else is running around yelling pumpkin spice this or that, I'm over here screaming give me the apples.
One of my favorite falls treats to make is Apple Crisps or Apple Crumble.
Heck, it is the same thing as long as there are no oats in it. Right?
Seriously, who thought that having oats in an apple dessert was a good idea?
Anyways, you came for the recipe. Here it is
Apple Crisps:
Ingredients:
10-15 Apples- (I just use whatever apples I have on hand)
2 cups all-purpose flour
2 teaspoons baking powder (aluminum-free if possible)
1 ½ teaspoon Pink Himalayan Salt
1 Drop Cinnamon Vitality Oil
1 cup Pure Cane Sugar (granulated is fine)
1 cup Light Brown Sugar (or dark brown sugar)
2 large eggs
1 stick of butter + 1 Tablespoon to grease the pan
Wash your apples. I highly recommend soaking all your veggies and fruits in Thieves Fruit & Veggie Soak.

Slices or cut up your apples. We have one of those nifty apple coring/spirals that we love.


Grease your 13x9 pan/baking dish with butter.

Arrange your sliced apples into the greased baking dish.

In a large bowl mix together the flour, baking powder, salt, sugar, eggs, Cinnamon Vitality Oil. (I am all about fewer dishes)

Pour mixture over top of your apples.

Cut up your stick of butter and scatter it on top of your mixture. As the butter melts it soaks into the apple mixture. Yummy!
You can go ahead and melt your butter and add it in at Step 5 also. But again I am all about using fewer dishes. So cutting up the butter and layering it on top of the apples always works well.
Bake in the oven at 350 degrees for 30-45 minutes.

Serve warm!
In my humble opinion, the only way to serve this treat is warm with a side of Blue Bell Vanilla Ice Cream.
I hope you enjoy it!
Tell me, what is your favorite apple recipe?