04/22/2020 12:00 PM Central
Michelle Haman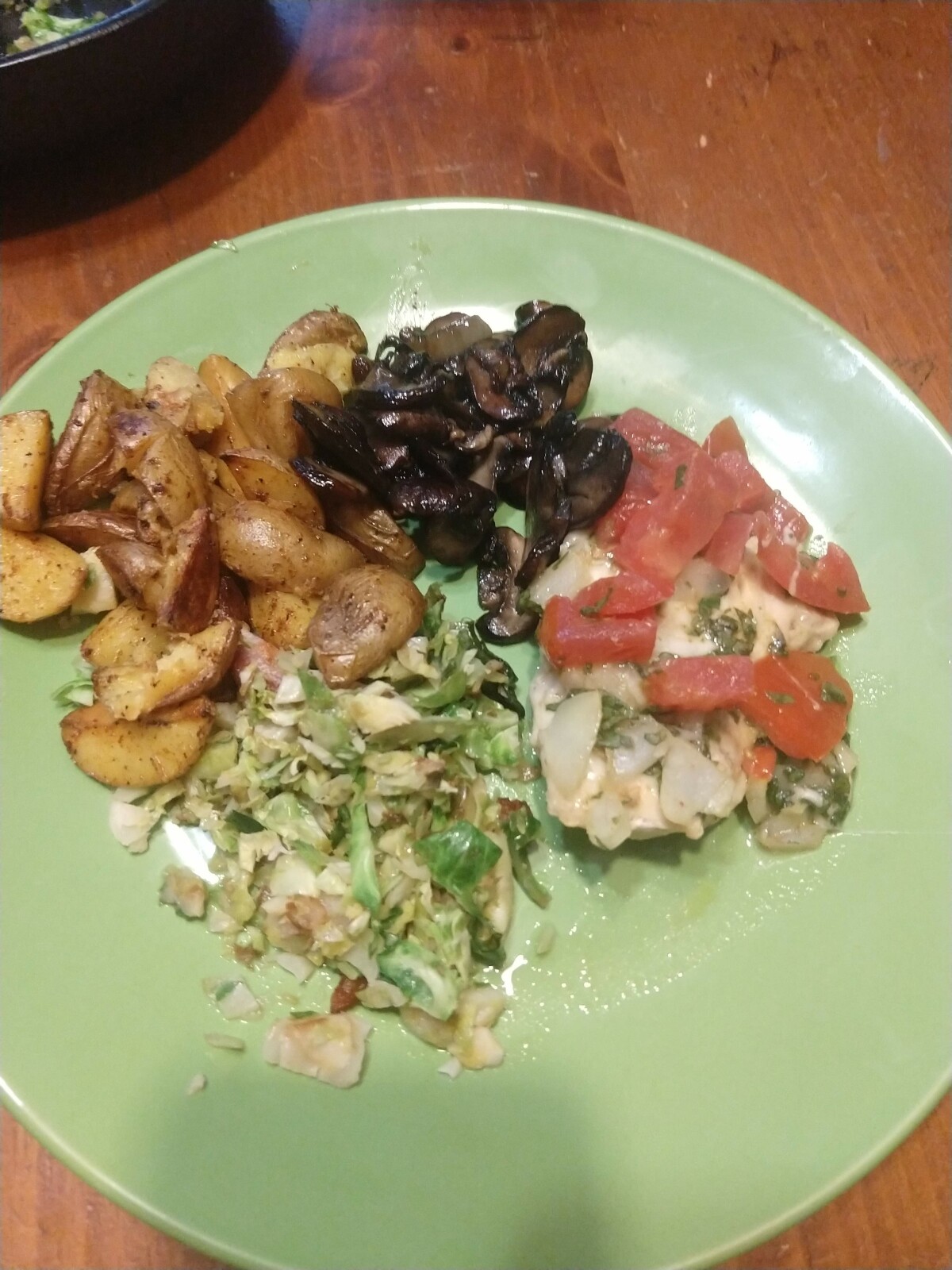 If you haven't figured it out yet, we love to eat! Food is the center of our family. For me food means love. And the food I feed my family needs to be semi-healthy, baby steps, good and simple to make.
One of the main focuses happening in our house during this "pandemic" is cooking. I want my kids to know there way around the kitchen. And not just knowing how to make sweets. But how to make real food. Don't get me wrong, we bake plenty of sweets. But you can not live on sweets alone.
We stumbled across a recipe about Chicken Brushetta and they wanted to try making it so we did. Here are the steps and tweaks we did. I hope you enjoy it as much as we did.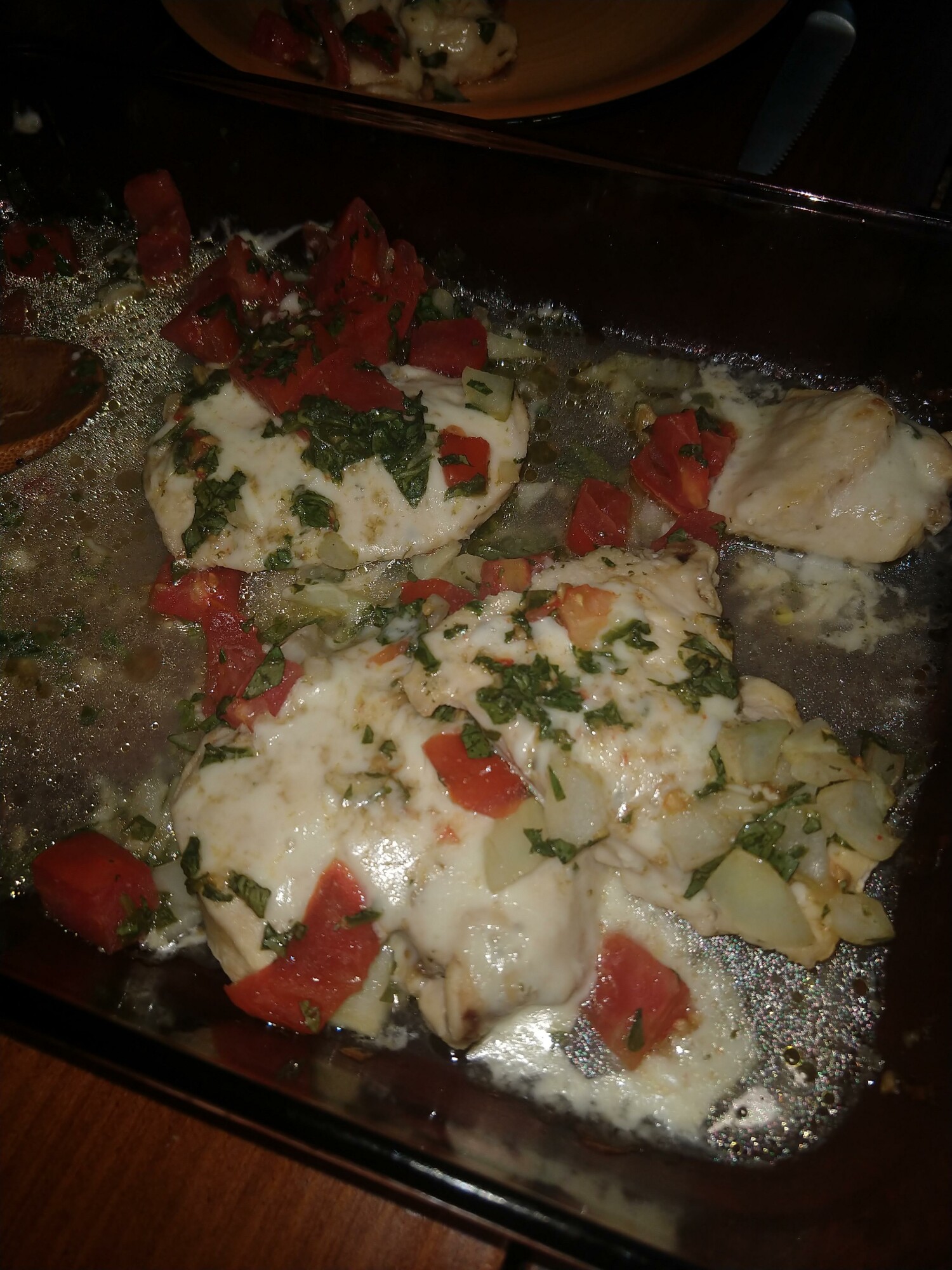 Here's What you Need
For the chicken:
4 chicken breasts, about 6 ounces each
2 tablespoons olive oil
2 tablespoons white wine vinegar
2 teaspoon Garlic Powder
1 teaspoon Onion Powder
1 teaspoon Parsley Flakes
1/2 teaspoon Black Pepper
1 drop Oregano Vitality Oil
1 Drop Thyme Vitality Oil
1 Drop Basil Vitality Oil
½ teaspoon salt
3/4 cup shredded mozzarella
For the bruschetta:
1 ½ cups cherry tomatoes, halved
3 teaspoons Garlic Powder Or Minced Garlic
½ small red onion, chopped
1 teaspoon White Wine Vinegar OR balsamic vinegar
1 teaspoon olive oil
½ cup chopped Spinach
1 Drop Basil Vitality Oil
½ teaspoon salt
Now for the magic:
Add the chicken breasts to a baking dish.
Add the oil, vinegar, garlic, Parsley seasoning, all Vitality Oils, and salt to a small bowl and whisk to combine. Pour over the chicken and turn to coat.
Let the chicken marinate for 10 minutes while the oven heats to 425 degrees.
Place chicken in the oven and bake for 25-30 minutes or until chicken reaches 165 degrees.
While the chicken is baking, add all of the ingredients for the bruschetta to a bowl and toss to combine.
When chicken is done, remove from the oven and top with the mozzarella.
Pour the bruschetta over the chicken and return to the oven for 5 minutes to melt the cheese and warm the tomatoes.
These are the best tomatoes we have ever made at home. Literally, we were all fighting over who got the last few tomatoes in the pan.