04/27/2018 12:00 AM Central
Michelle Haman
Here are some great recipe ideas to use to help create a calming and peaceful environment. Click Here to learn how to make a rollerball.
I like to add 10 drops of each Essential Oil mixed with Grapeseed Oil. I prefer Grapeseed Oil or Avocado Oil as my carrier oil of choice, but any liquid carrier oil will work.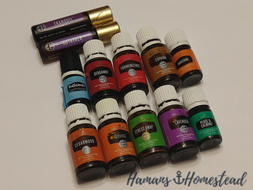 1) Lavender and Orange
2) Lavender and Cedarwood
4) Stress Away and Lavender
5) Frankincense and Lavender
6) Frankincense and Cobaipa
8) Roman Chamomile, Lavender and Orange
9) Lavender and Peace and Calming
10) Valerian and Tangerine