02/26/2019 08:00 AM Central
Michelle Haman
What a great concept. These little bars are easy to use, especially for little hands. There is no need to worry about a said 4-year-old using an entire bottle of lotion in one setting.
These bars are easy and quick to make. They do need a little time to set up and get hard. So plan accordingly.
2 ounces shea butter OR cocoa butter
2 ounces beeswax pastilles
3 tablespoons coconut oil
10 drops of essential oils of your choice (optional)

To begin you need to melt 2 ounces of shea/cocoa butter and 2 ounces of beeswax. I choose to do this by setting my glass Pyrex measuring cup and into one of my pots. I created my own double broiler.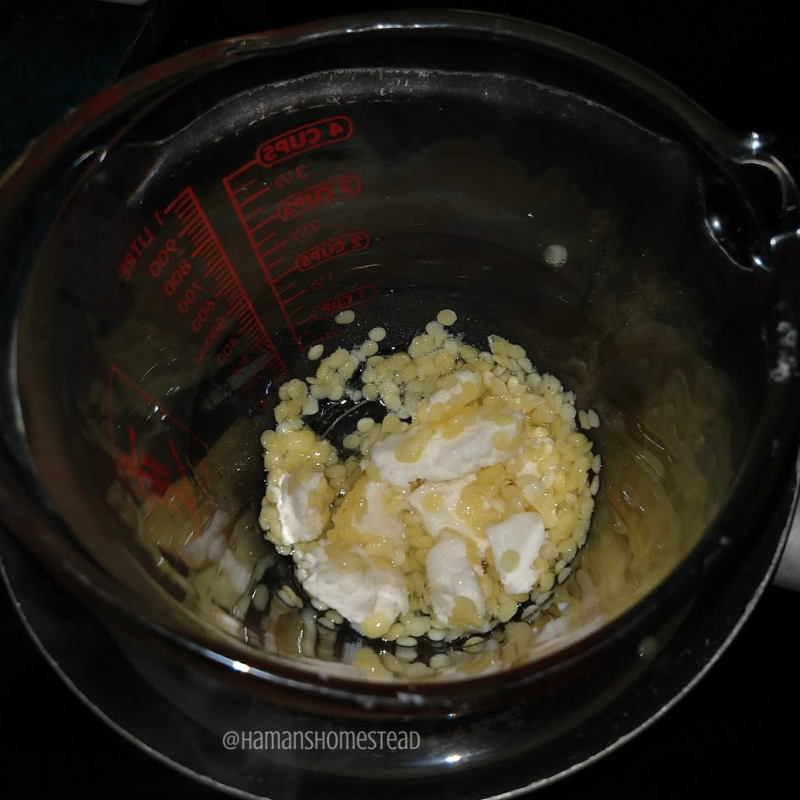 Once the shea or cocoa butter is melted you will need to add 3 tablespoons of Coconut oil. Watch this step closely. The coconut oil will melt fast.
Once everything is melted, remove your measuring cup from the heat. At this point, you will add the essential oils and mix. In this batch, I used oils that would support my
child's skin and immune
system.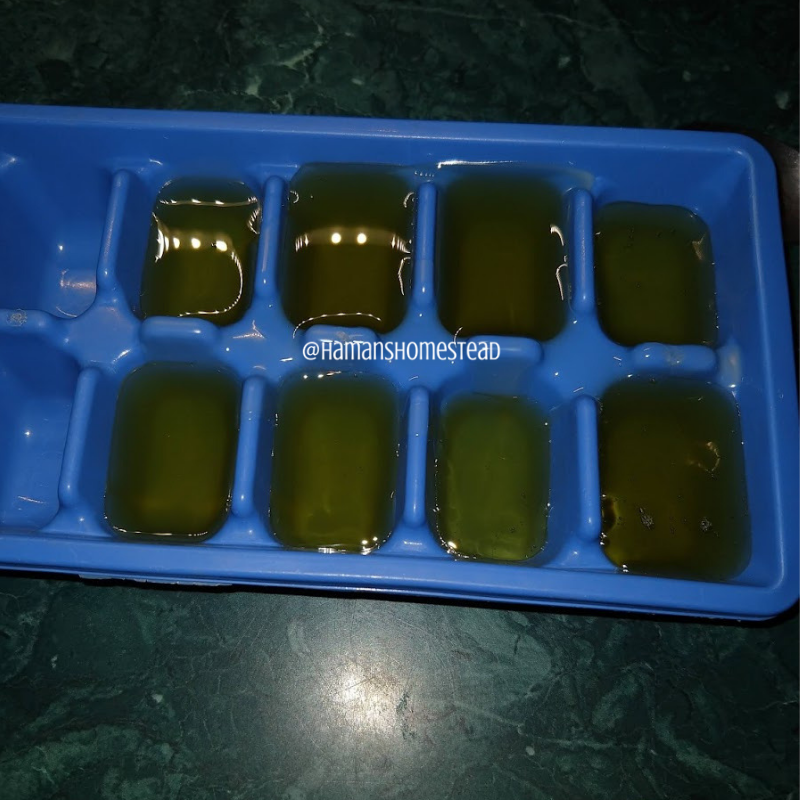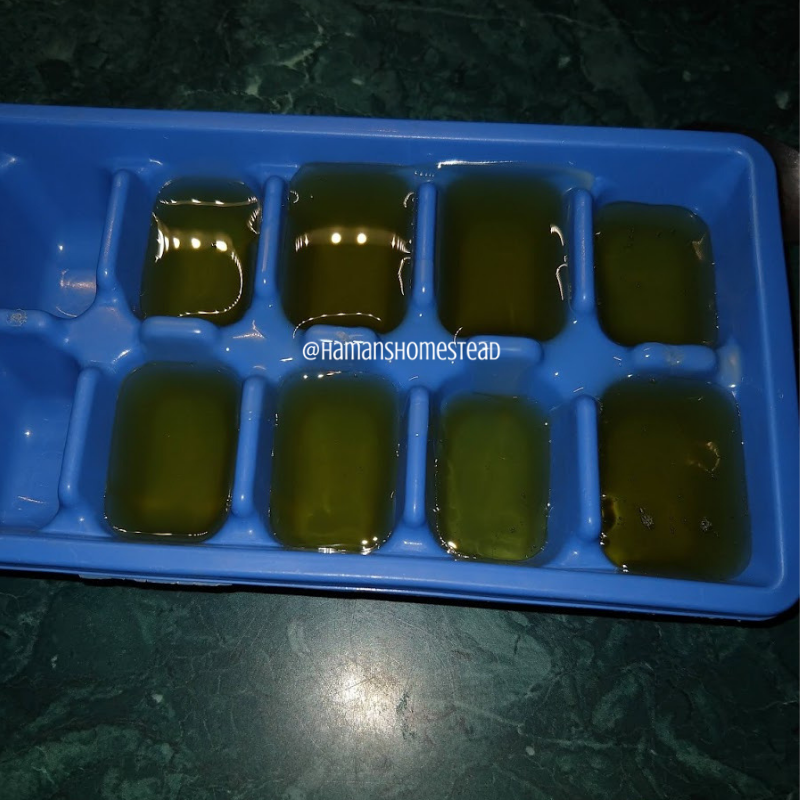 I poured my mixture into ice cube trays. I am too cheap to go buy cute little molds. Any kind of mold will work. Now to just let them harden up. This step will take several hours.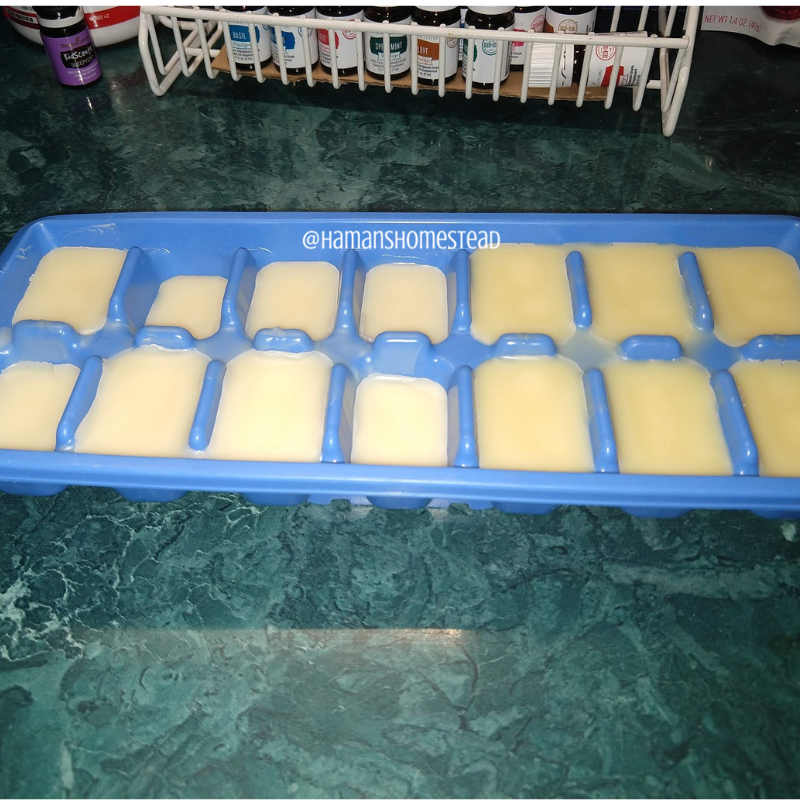 Look at those beauties. These lotion bars pop out of the mold easily. I have a few laid out on a plate near all the sinks in the bathrooms. To use, simply pick up a bar and rub it between your hands. The heat from your hands melts the lotion so you can rub it on. These bars are a fun way for your littles to apply lotion to themselves. I know my youngest has a ball applying her lotion.
P.S. These lotion bars make great lip balms! Either apply to your lips using one of the bars or meltdown a bar and pour it into an empty lip balm container.