02/03/2020 12:00 AM Central
Michelle Haman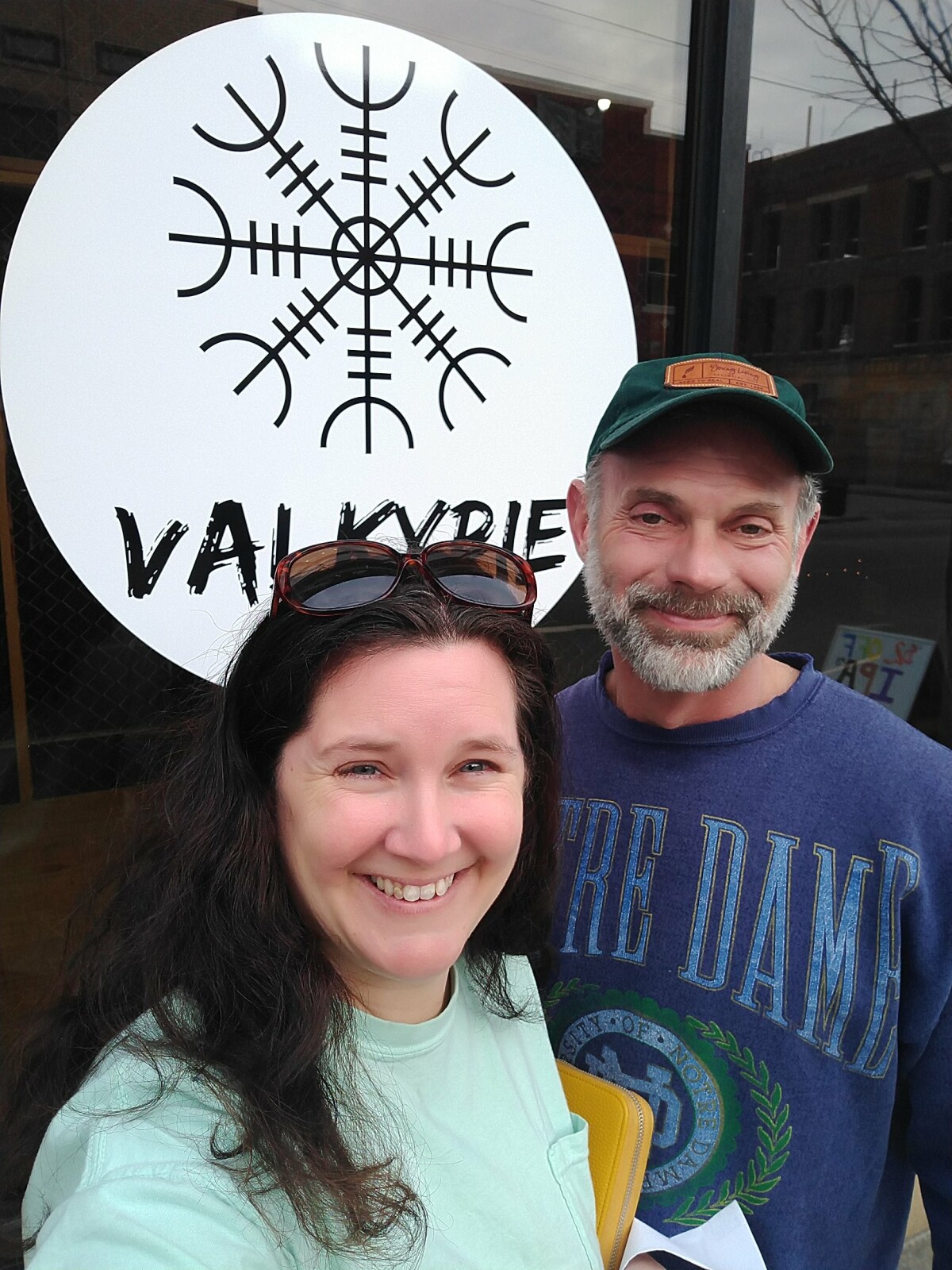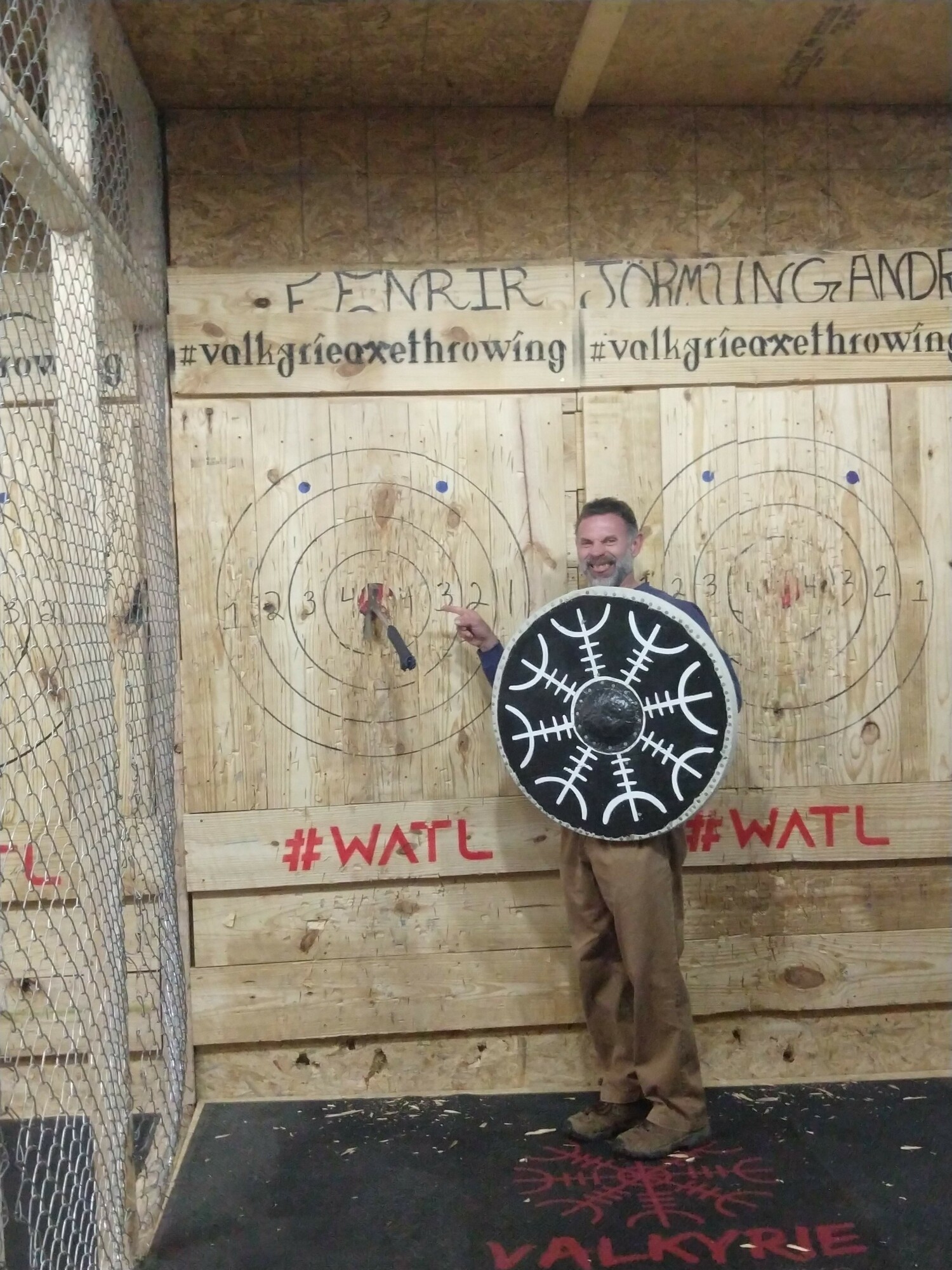 There is this new fad in town, Axe throwing. I won't lie, I wanted to try it but I was scared. I didn't want to waste my money or be the laughing stock of the party.
Back in December, I found an amazing price over on Sweetdeals.
For only $10, two people got to throw an axe for one hour.
First, let's keep that price to ourselves. This was one of my husband's Christmas presents. He knows I am frugal, but he doesn't need to know the details.
Second, I was willing to "waste" $10 for the experience. I always fear that the price I pay for experiences will not be the equivalent of what I expected.
But for $10, what did I have to lose?
Let me just say, I had a freaking ball. I threw that darn axe for the entire hour.
The staff at Valkyrie are top-notch. They pretty much have ax-throwing down to a science.
When we first started, the staff explained how to hold, stand and throw the axe. When it was our turn to start throwing, they hung around to watch and adjust our throws. This made all the difference. We both went from the axe bouncing off the wall to the axe sticking.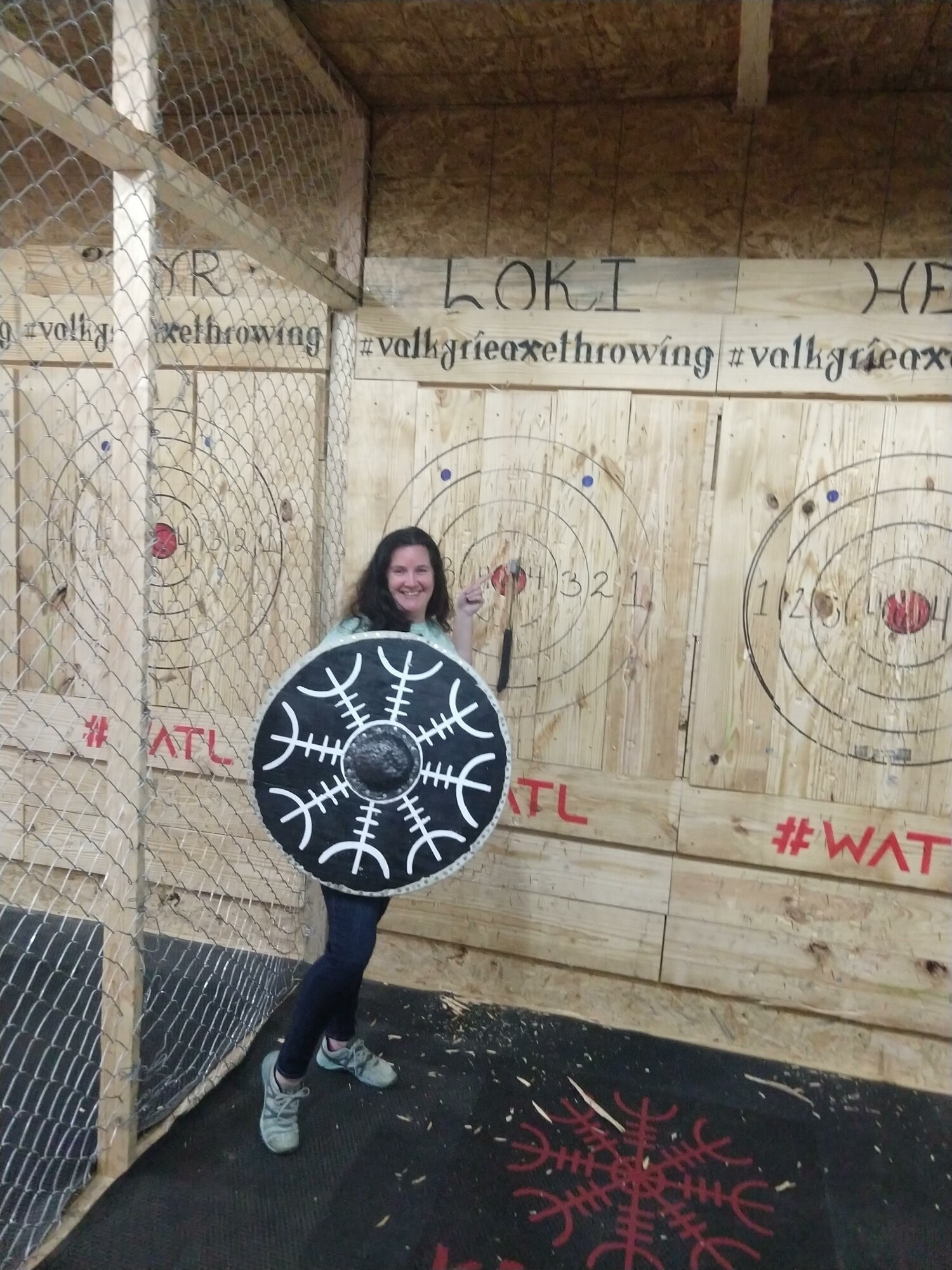 This is where you can either have a great time or feel as if you wasted your money. Would I have just as much fun if I never hit the target? Maybe, I would have gotten tons of laughs out of that day. But that was not what the day was about. The day was built around throwing the axe and the staff made sure we knew how to walk away feeling like a boss.
If you are looking for something new to try, go throw an axe.
Not only will you have fun, but you will be getting in workout also. The next several days my abs were sore.
Tell me, have you thrown an axe before?