06/16/2020 12:00 AM Central
Michelle Haman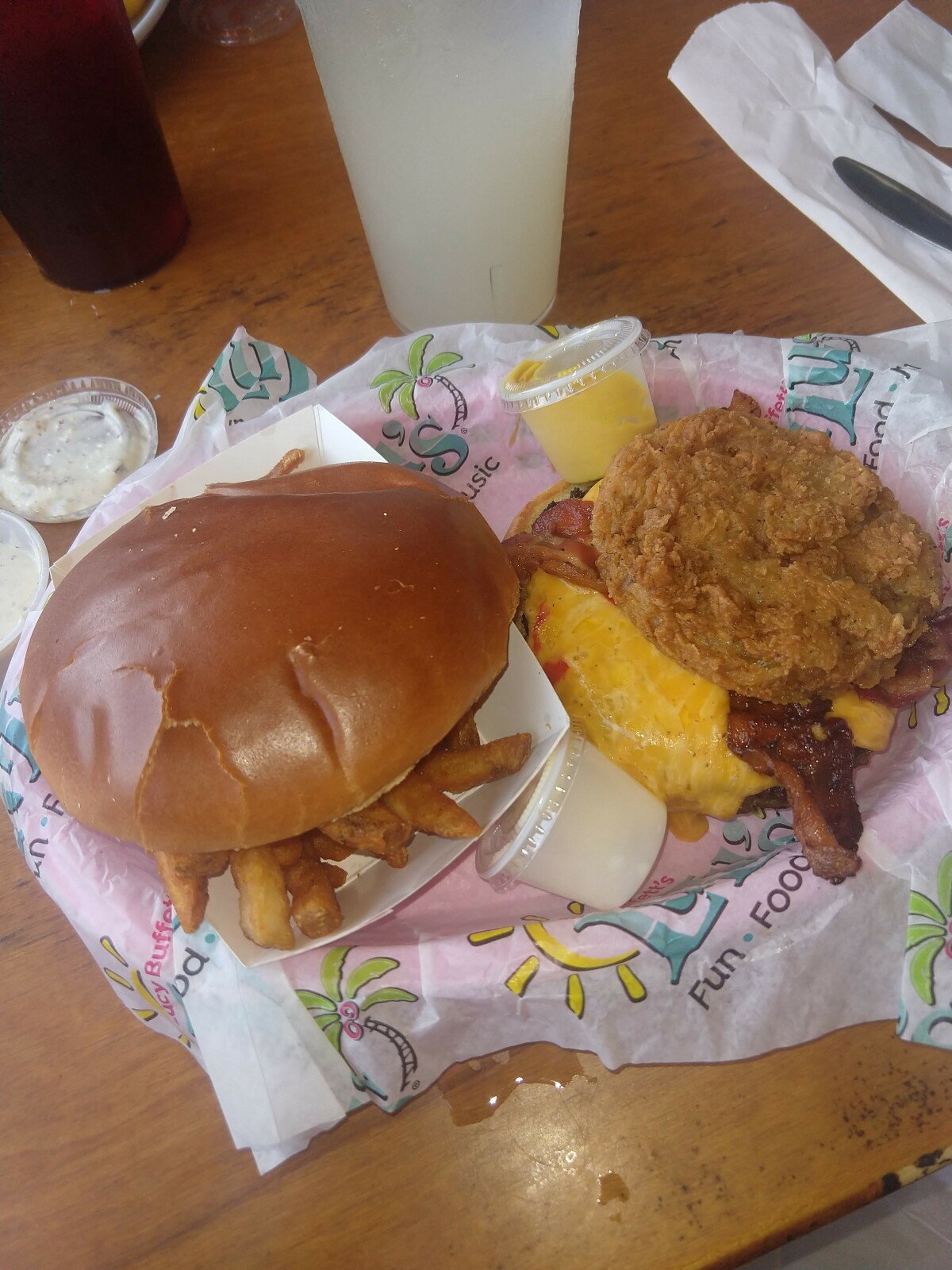 Come alongside while I tell you about our eating out ventures while in Gulf Shores.

For me eating out is the most stressful part of being on vacation. I have one extremely picky eater, who also doesn't like new places. This combo makes for an exciting adventure. NOT
We went to Bubba's Seafood for dinner on Sunday night. There was a wait for over an hour and the kids weren't having it. So we actually went back to the condo and ate BBQ that I brought down with us. Curtis was looking forward to eating those crab legs. If you are able to get in and eat here, let me know how it was.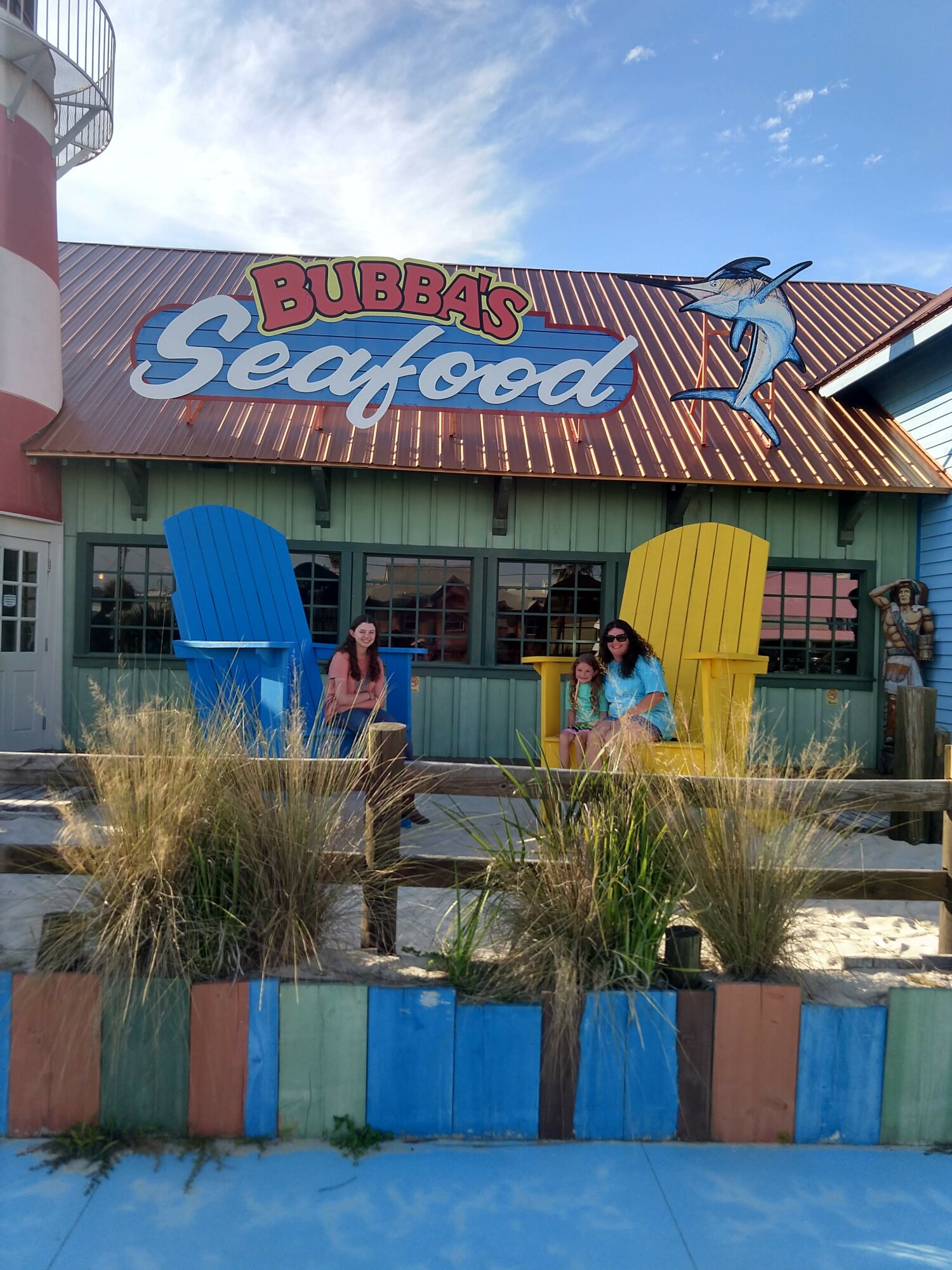 Monday for lunch we decided to go to lunch. We wanted to try out Lambert's and their famous throwed rolls. I have heard wonderful things about this restaurant. Lambert's website stated they opened at 11 am. This worked out perfectly for us. So we drove the 20 minutes to get there. This restaurant was the busiest restaurant we encountered while in town. We walked up to the hostess desk to place our name on the waiting list UNTIL she informed us the wait was 2 hours and that would be the minimum wait time for the rest of the day. Needless to say, all you get is a picture of this place. If you eat there let me know what I missed out on.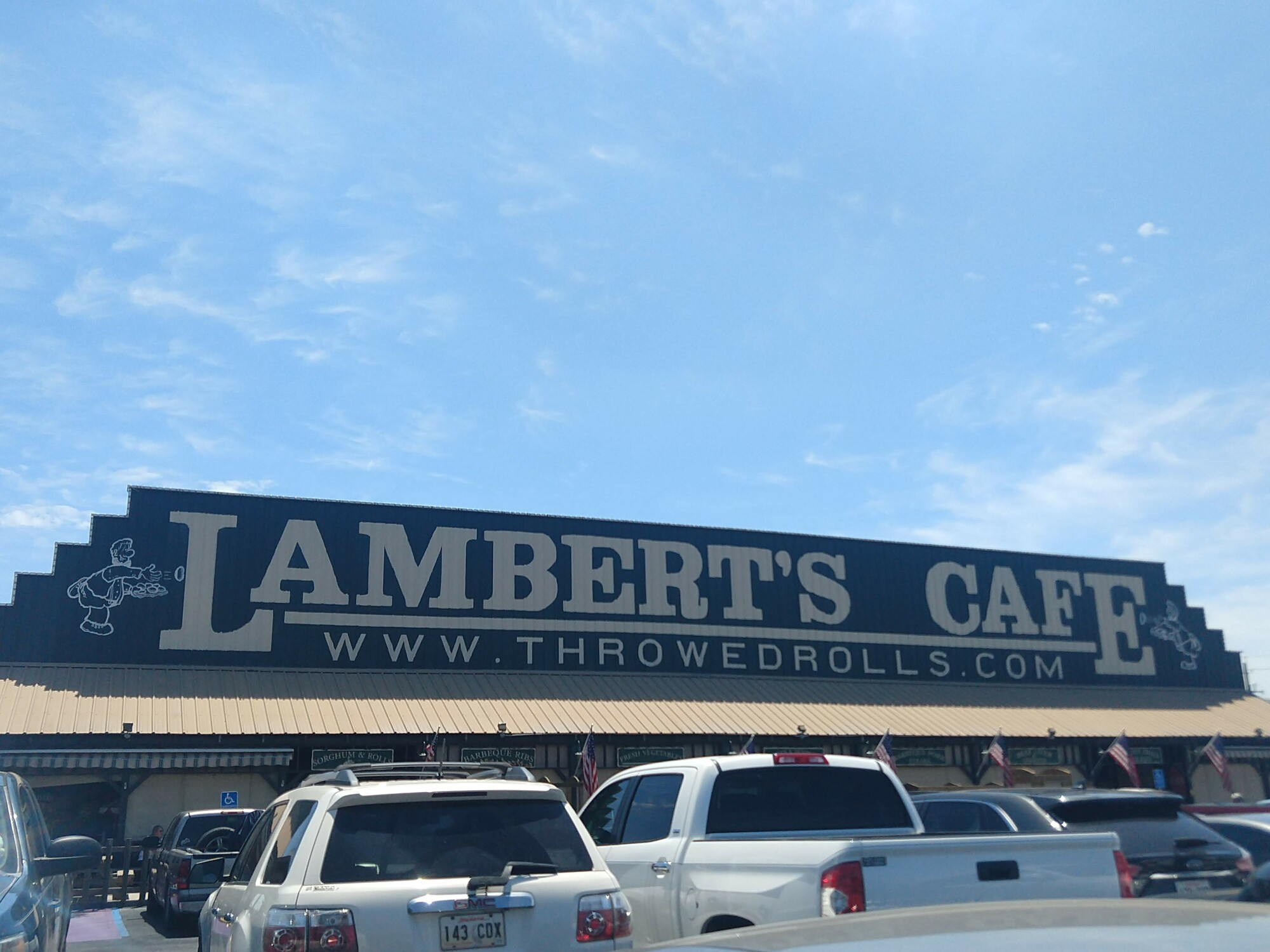 In place of Lambert's, we went to Lulu's. This was a neat restaurant. At night they have live music. My favorite part about this restaurant was I was able to go ahead and put our name on the waiting list before we arrived. Beat the Wait. By the time we made it to the restaurant we only waited about 5 minutes before we were seated.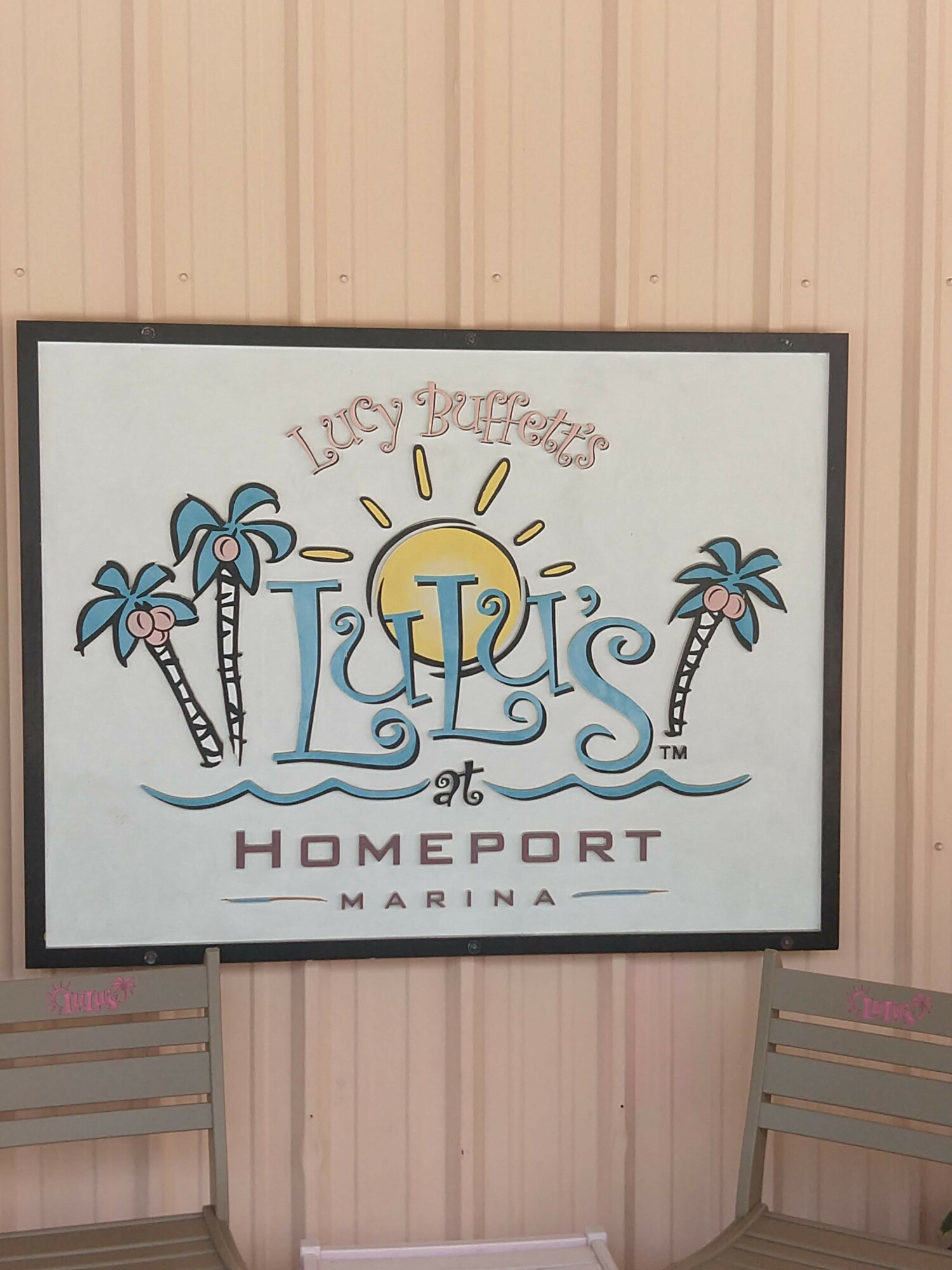 I ordered a Pa-Menna Cheeseburger, which was delicious. Big but good. Delilah also ordered a cheeseburger. Curtis has Blackened Shrimp and was happy with that. Dante ordered Lucy's Key Wet Bowl with BBQ. He had every bite, including the turnip greens. So I guess that meant it was really good.
There isn't a lunch menu so that being said if you are going to eat out. I would check this place out at night to take advantage of the live music. As I mentioned we were seated pretty quickly but the food did take a while to get out. We sat next to the dock so we were able to entertain the kids by watching the boats going by.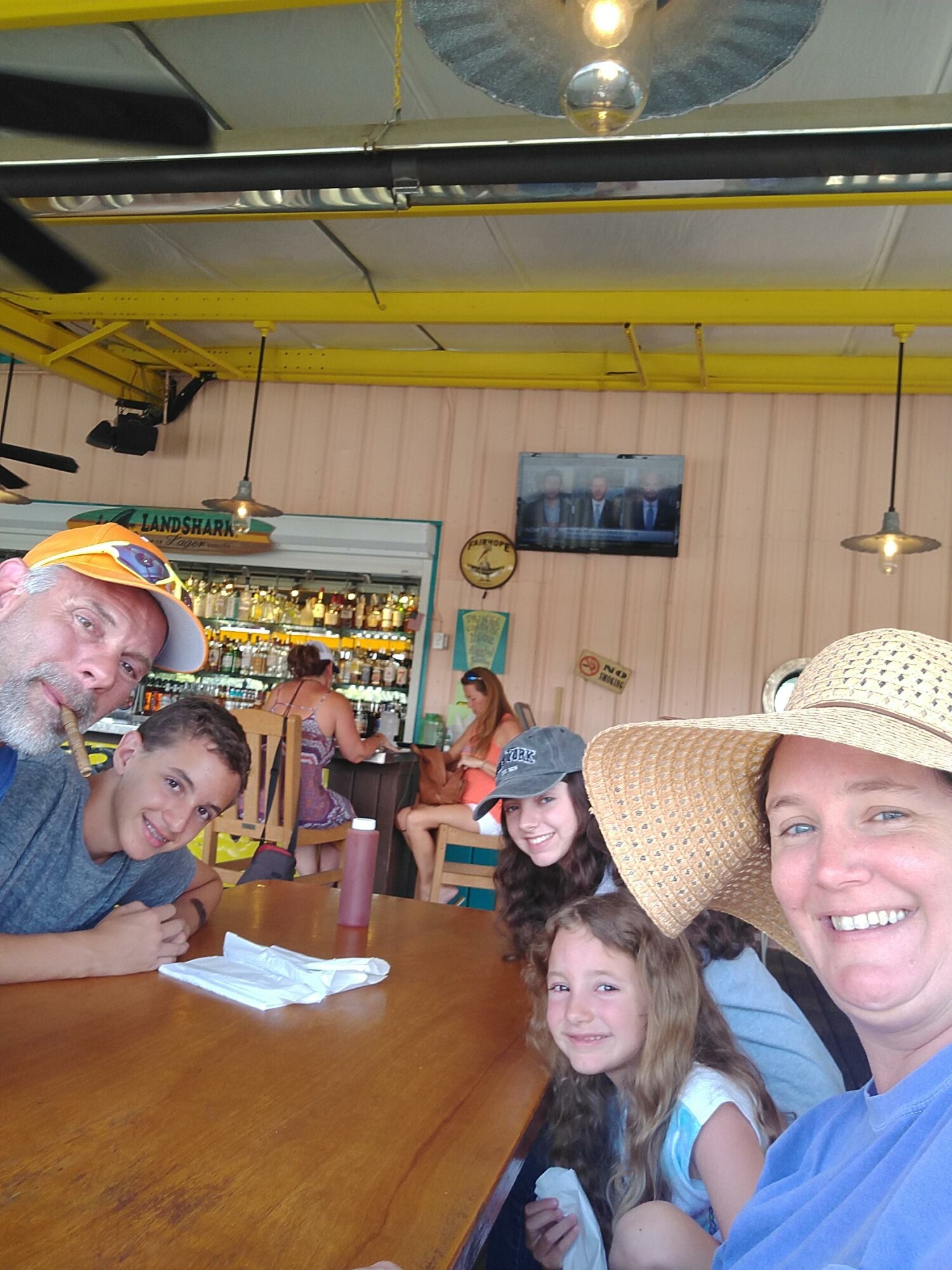 Thursday we decided Dante would love to check out the Flora-Bama restaurant. Dante loves country music and simple comfort food. Ya know chicken nuggets, cheeseburgers, while heck a normal teenage diet. Being a dive bar, we knew he would find something he would love to eat. Dante is my pickiest eater.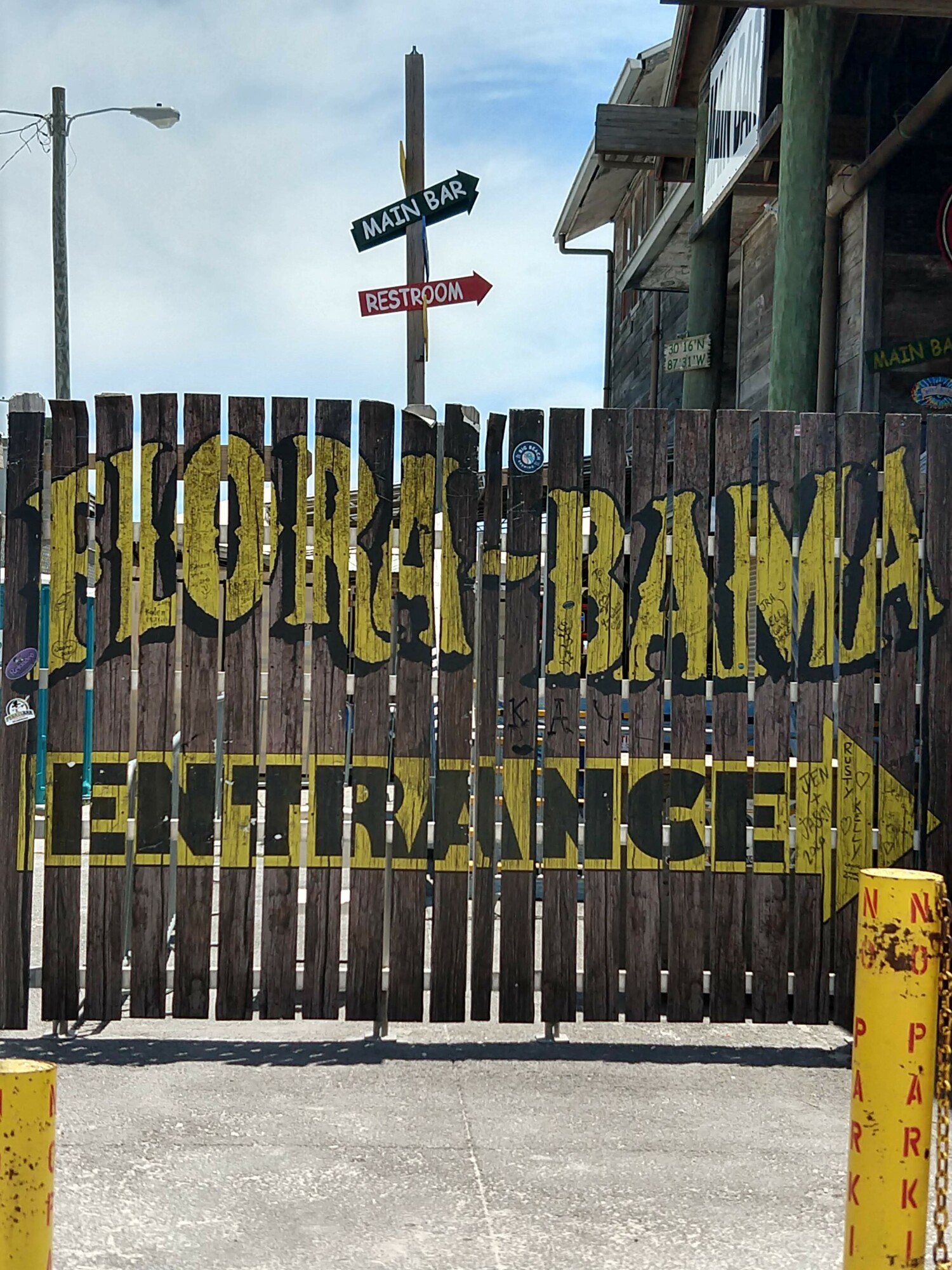 Flora-Bama was a strange place to eat. When we visited there were still many restrictions in place due to the virus. So I am not sure if this is how things normally work. We had the option of choosing to sit outside near the beach or inside where the live music was. Within seconds of walking in Darcee was complaining about the noise being too loud. So guess where we sat! Yep, outside it was.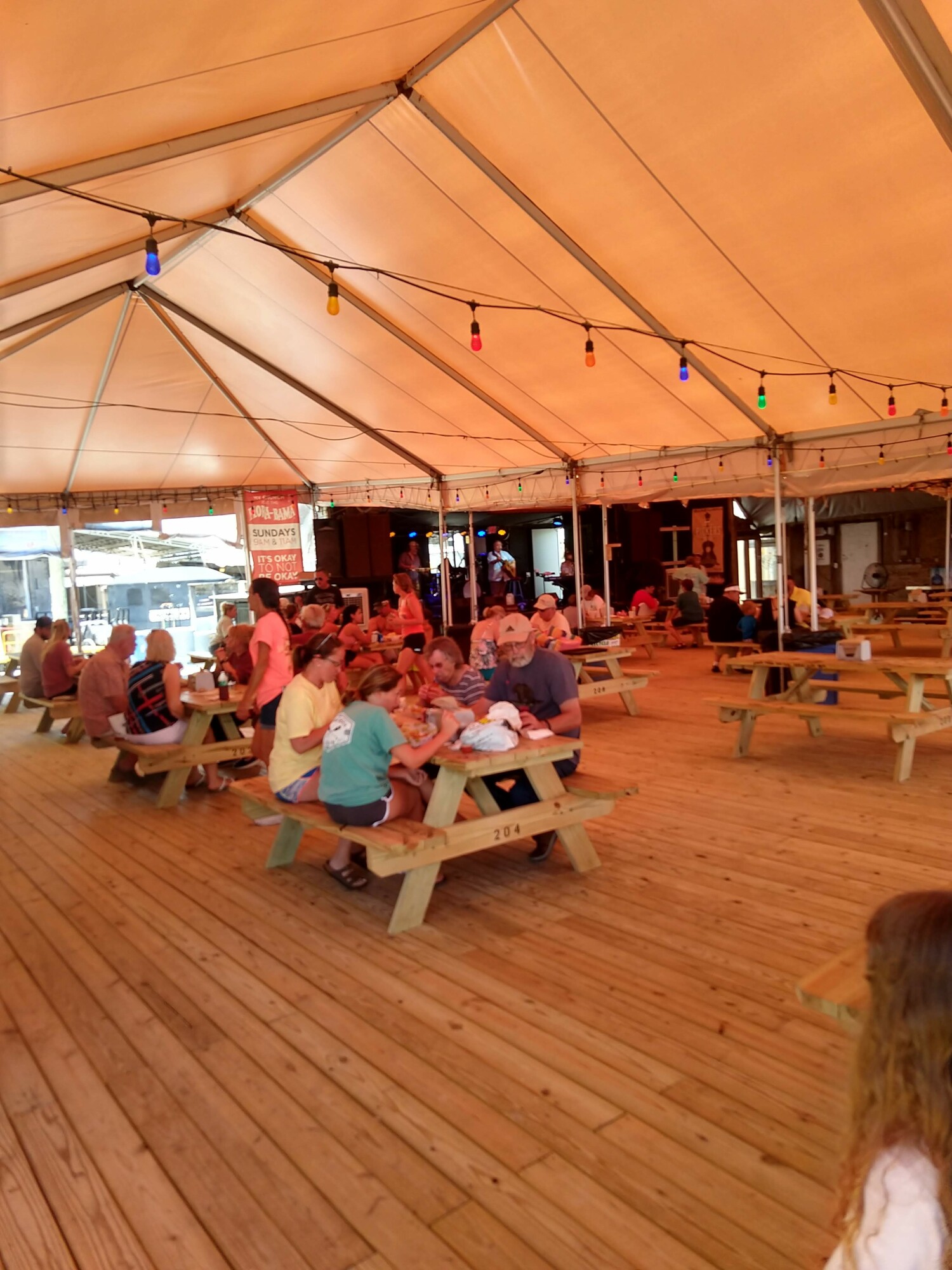 This is what made eating at Flora-Bama weird. The server came to our table and explained how "things" worked. She would be responsible for serving our drinks and drinks only. When we were ready to order, we would walk up to the Oyster Bar and order our food. We would then pay for the food we ordered. They would text us once our food was ready. Then we would go back to the Oyster bar to pick up our food. In addition when we were ready to leave we would pay the server for our drinks also. That was just a little odd.
Now the food was AMAZING. If you go to eat here, you have to order the hand-breaded shrimp. It was the best shrimp we have ever had. No, really it was that good.
The one night that we actually went out to eat we ate at Cactus Cantina. Unfortunately, I didn't take any pictures but if you are in the mood for Mexican food, you are gonna wanna check this place out. The plates were huge and the prices were reasonable. Delilah and I could have split a plate and still had leftovers. We both ordered the Fajita Nachos. Come to think of it, I don't think anyone finished their plate.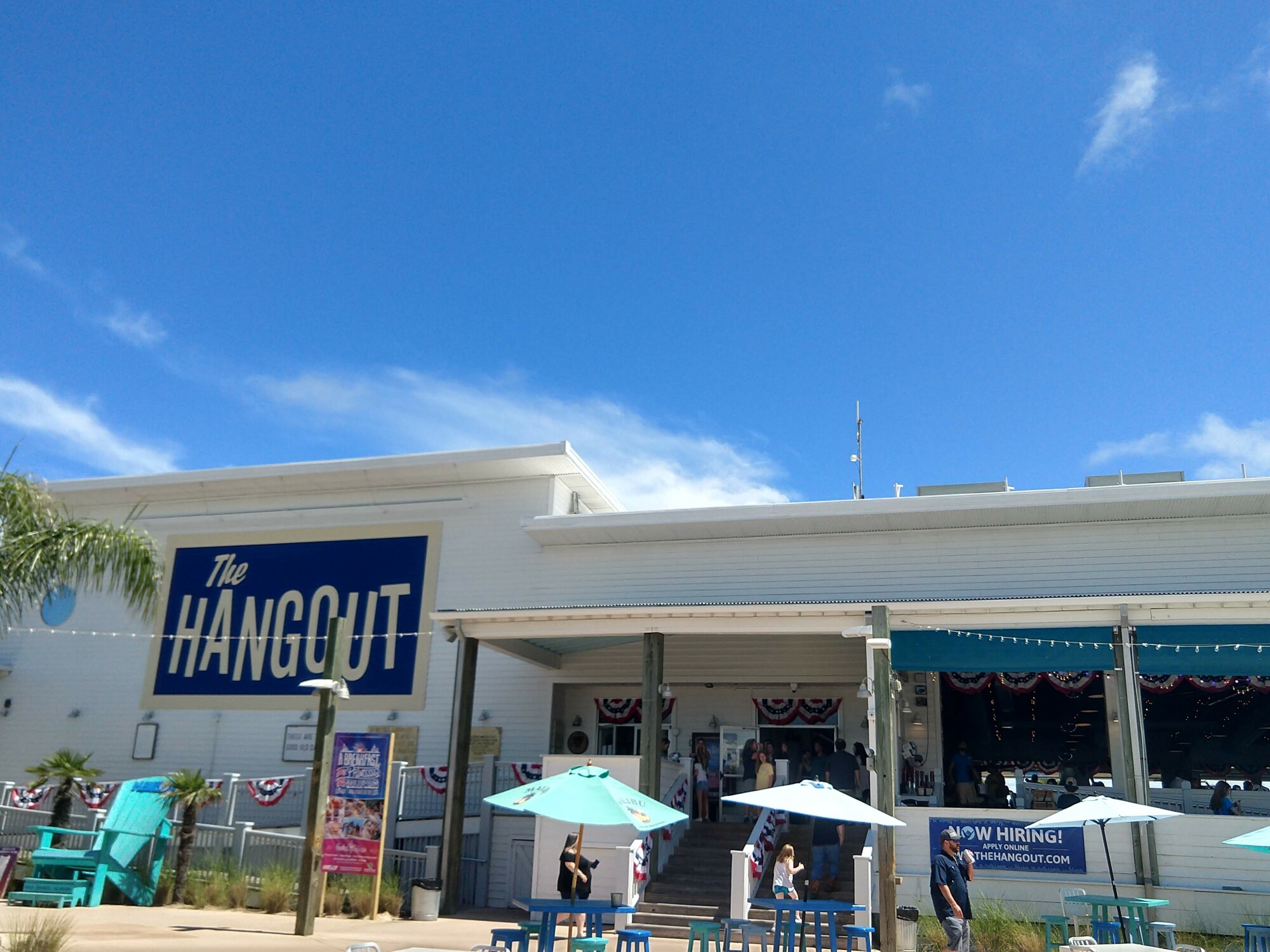 Friday we decided to eat lunch at The Hangout. This is a neat place. We have decided it is the new hip place to eat that followed behind Flora-Bama. Same idea, bigger menu, more updated look just a different location. Now, don't get me wrong The Hangout is still a cool place. The food was good. The vibe was great. We were right beside the beach and there was music. What more could you want?
If you head down that way, let me know where you decide to eat. If you have a favorite restaurant down there leave the name of it in the comments.