11/08/2017 12:00 AM Central
Michelle Haman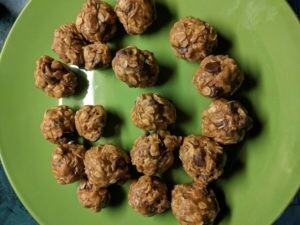 1/2 Cup Nut Butter ( if you can have nuts) or Soy Butter
1-2 Drops of Pure Vanilla
Mix all ingredients in a bowl.
Stick the bowl in the fridge for a few minutes to allow the mixture to cool.
Once the mixture is cool, roll the mixture into bite-sized balls.
Store in an air-tight container in the fridge.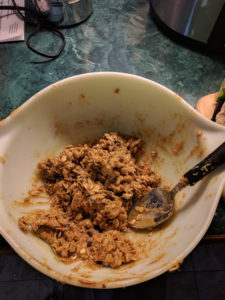 *These balls have never lasted more than a few days in my fridge so I can not attest to how long they will remain "fresh."
*I have no idea where this recipe originally came from. After we discovered our oldest daughter was allergic to nuts, I searched high and low for a granola bars/balls recipe. I do recall "Pinning" a recipe for energy balls several years ago, that I have tweaked over the years to our preferences.
But none the less, I do not remember the website or the person I originally got the base from.
My apologies because you deserve all the credit.